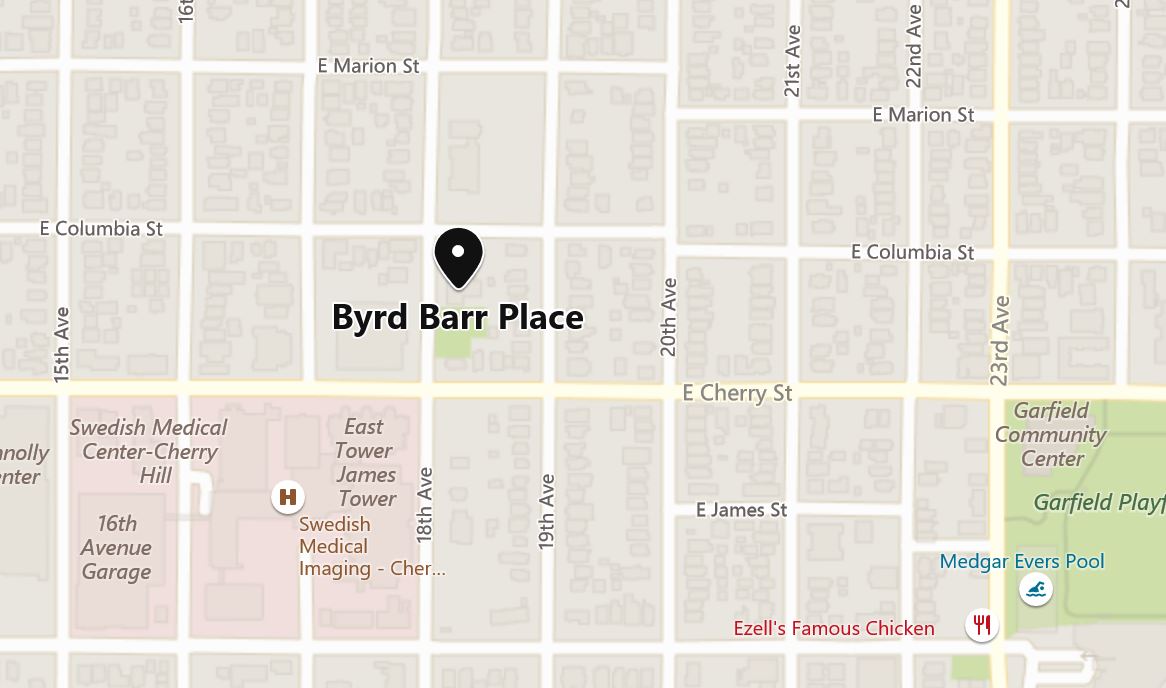 Date/time:
November 25, 2019, 6:30-8:30 pm
(Fourth Monday of the Month, unless conflict exists with holidays or other relevant events)
Location: Byrd Barr Place, 722 18th Avenue, Seattle, WA 98122
Presentation from the design team for the project proposed for 157 12th Avenue (adjacent to the recently proposed Plymouth Housing/St. Francis House site.)
157 12th will be a 7-story apartment building with 55 apartments and 23 small efficiency dwelling units and retail.
This meeting is an opportunity to review the latest design proposal and give your feedback to the design team prior to the Design Review Board recommendation meeting.
6:30-8:30 pm
Byrd Barr Place