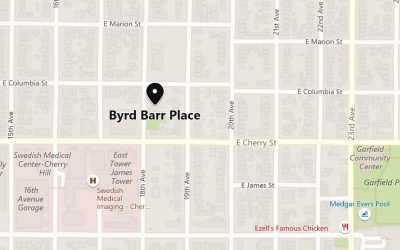 Date/time: July 22, 6:30-8:30 pm (fourth Monday of the month, the typical time slot for our monthly meetings) Location: Byrd Barr Place, 722 18th Avenue, Seattle, WA 98122 Meeting open to all interested community members. Topics this month will include another visit...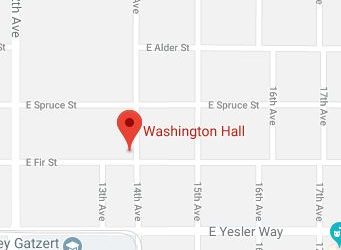 Early Design Guidance for a 4-story, 76-unit apartment building. Parking for 16 vehicles proposed. Existing building (the Chateau) to be demolished. Date/time: July 18, 2019 6:30pm Location: Washington Hall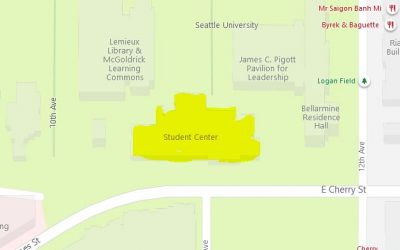 Event Description East Design Review Board "Design Recommendation" meeting for proposed redevelopment of the Seattle Curtain site at 12th & Yesler (104 12th Avenue). Proposal is for a 6-story, 280-unit apartment building with general retail sales and service and...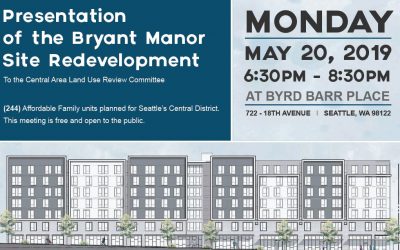 Date/time: May 20, 6:30-8:30 pm (Typically these occur on the fourth Monday of the Month,but this has been moved up a week to avoid the Memorial Day Holiday) Location: Byrd Barr Place, 722 18th Avenue, Seattle, WA 98122 Meeting open to all interested community...
Ground Rules
In the crazy, complex business of community collaboration , any person or group has the power to derail the process. Adopting a code of conduct – where everyone's roles and responsibilities are understood and agreed upon from the beginning – keeps projects on track and creates the conditions for collective creativity. 
CIVILITY:
Share airtime: Everyone participates; no one is allowed to dominate.
Assume that together we know more:

 

Work to understand the assumptions, opinions, and the ideas of others.
Reject the culture of blame:

 

Be tough on ideas, gentle on people.
Put yourself in someone else's shoes:

 

Represent those not present. 
INQUIRY:
Open your ears and your mind:

 

Listening is NOT just waiting your turn to speak.
Do your homework:

 

Understand the problem and its history.
Look for common solutions,

 

then commit to them.
Seek the community's highest good

 

for both present and future. 
CREATIVITY:
Forge Multiple Victories:

 

The best ideas solve more than one problem at a time. 
Explore unconventional approaches:

 

New conditions demand new solutions.
Turn opposition into proposition:

 

Instead of fighting a weak idea, come up with a better one. 
Transform differences into gifts:

 

Arguing over the differences among us wastes money, time, resources, goodwill, and talent. Exchanging ideas with others leads to greater insights, and more inclusive, creative solutions. 
Change your mind in light of new information:

 

Do your part to create an atmosphere where meetings are about discovery and collaboration, not platforms for convincing others that your idea is king. 
Maintain the balance

 

between heart and mind, knowledge and intuition, expertise and passion. 
Contact us to get involved
No Results Found
The page you requested could not be found. Try refining your search, or use the navigation above to locate the post.